Welcome
Located in Southwest Florida, Avant Garde Aesthetics is a unique med spa and wellness center that synergistically combines innovative technology with advanced techniques to create the most confident version of yourself.
Our services are custom tailored to meet the individualized, specific, and personal concerns of our clients. We are committed to a higher level of care by surpassing client expectations and delivering lasting results that make you look and feel your best. Let us help you be the best version of yourself.
Other Services
Dermal Fillers

Are for use in helping to create a smoother and/or fuller appearance in multiple areas of the body including the face, nasolabial folds, cheeks, lips, and hands to name a few. Soft tissue fillers have a temporary effect because they contain materials that are absorbed by the body over time. Some soft tissue fillers also contain lidocaine, which is intended to decrease pain or discomfort related to the injection.
Laser Hair Removal

king up in the morning with smooth [hair-free] skin and not having to shave, pluck, wax or bleach unwanted hair. Laser hair removal is done with a specific beam of light that has the ability to permanently disable and reduce unwanted body hair. Depending on the amount of hair and the size of the area being treated, sessions may vary from a few
Platelet Rich Plasma (PRP)

Using blood plasma that contains a concentrated source of autologous platelets. The platelets collected in PRP are activated by adding thrombin and calcium chloride which induces the release of these factors by degranulation of the alpha granules produced. Several forms of PRP or PRP-derived products exist for different conditions. PRP can be liquid or gel formed but a fibrin matrix is often used.
Skin Tightening

collagen reduction in the reticular (lower) dermis and coagulation of tissue in the papillary (upper) dermis. Controlled wounding of the papillary dermis allows for new collagen formation and remodeling while reduction of collagen to the reticular dermis allows for contraction of tissue. This is a non-ablative type of procedure and typically includes Class II light energy devices and requires multiple treatments for the desired effect. Typically, these devices are safe for all skin types and have multiple Non-FDA uses such as the shrinkage of sebaceous glands associated with moderate and severe acne.
Skin Rejuvenation

A series of treatments intended to improve the appearance of sun-damaged or aged skin. It can also reduce redness and flushing, such as seen in a skin condition known as Rosacea. Early clinical experience has shown dramatic improvements [on average, 90%] in skin color and texture of the face, neck, chest, and back. Mild acne scars can be diminished, and large pores and fine lines can be reduced. Most significantly, patients report no "downtime" in their daily activities.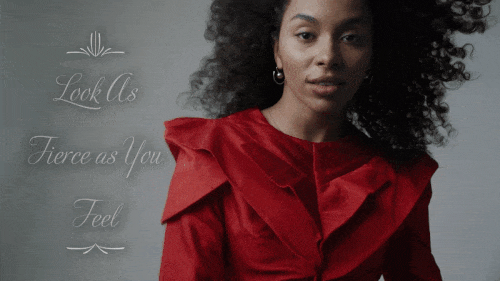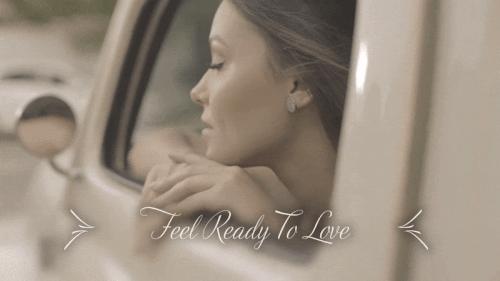 Melanie Grinshteyn, MSN, APRN, FNP-BC
Melanie is a board-certified nurse practitioner that specializes in the fields of aesthetic and preventative medicine. Born and raised in Houston, Texas, Melanie initially entered the medical field as a nurse working in the Texas Medical Center at a Level 1 trauma center in 1993. Her curiosity and fascination with anatomy and physiology coupled with her passion for learning led her into the field of nursing. Melanie has extensive nursing experience and training that spans over 2 decades that includes numerous specialties including trauma, intensive care, general surgery, and oral and maxillofacial surgery.
Today was the first time seeing Melanie for Lip filler & I was insanely happy leaving with my lips looking absolutely amazing! Her suite is so cute & very comforting for those who may be nervous for their first time! Her numbing agent was the strongest topical I have ever felt, which made the injection process painless!
Melanie is amazing ive wanted botox for a long time but I have been too scared. After a thorough consult I felt way more comfortable and went ahead and did it and I'm so glad I did. She has integrity and she doesn't try to get you to do anything more then what you need. I also love the fact that she follows up with you to make sure you like your results. Hands down I would highly recommend!
Teresa Alguadich
2021-09-20
Melanie is wonderful! I had dark spots on my face and hands from the sun due to living here in Florida. Melanie performed I.P.L. and my face and hands are now SPOT-FREE. So happy with her services. I will definately refer and book with her again.
Theresa Mylenek
2021-08-05
I have been extremely happy with the service and products available from Melanie at AGA Spa. I have been using her products for the past several months on a regular basis. My skin is sensitive and this is the first time in years that I have been able to use a skin care regiment without any negative results. I finally feel good about the appearance of my skin. Melanie offers many products/services which help rejuvenate your skin. She is professional and knowledgeable as to what works best for your particular skin type. I would highly recommend to anyone who would like to improve or maintain beautiful skin to contact her...she is very personable.
Melanie is amazing! I'm so happy with the results of my treatment and can't recommend her services enough. Thank You Melanie!
Melanie's studio is immaculate and comfortable. Melanie is friendly and extremely professional and experienced in her field. She evaluates her clients ' features very carefully with suggestions on how to improve and highlight facial features. I have been extremely thrilled with the expert and skillful work that Melanie has provided to me!
Stephanie Groth
2021-07-19
The best Botox I have ever had! My brows and forehead look so smooth…no filter needed anymore for pictures! Melanie is professional and explains the process in detail. The best part is, a few days after my treatment she followed up with me to see how I liked my result and to see if I had any questions! 🙂 I can't wait to get more services done!
Reetha Vanauken
2021-07-18
Such wonderful skincare products, a cozy environment and 100% confidence in Melanie's hands. She is gracious and fun and made me feel beautiful, from the moment I came in to the moment I went out!
Nicole Richter
2021-07-18
Melanie from Avant Garde Aesthetics is amazing!!! She helps me keep my chronic illness at bay by providing weekly saline infusions, along with vitamins. She is extremely knowledgeable and professional. I would DEFINITELY recommend her services.
Our own exciting product line